NEF's Great Get Together
NEF celebrated the legacy of MP Jo Cox with the local community
---
The mid-June heatwave in London was perfect for a street party. On Friday 16th June we joined together with families and community members for a ​'Great Get Together' in our local area of Vauxhall to eat, drink and celebrate what we share in common – all in honour of the late Jo Cox MP and the community values she stood for.
We also took the opportunity to collect donations for the Grenfell Tower Fund, raising over £100 thanks to the generosity of our neighbours.
The day started off with some tea and cakes – some hand-baked by the NEF staff team and others kindly donated by businesses in the area. Children from the nearby schools and children's centres dropped by to contribute to our giant floor collage and have fun with our giant bubble machine!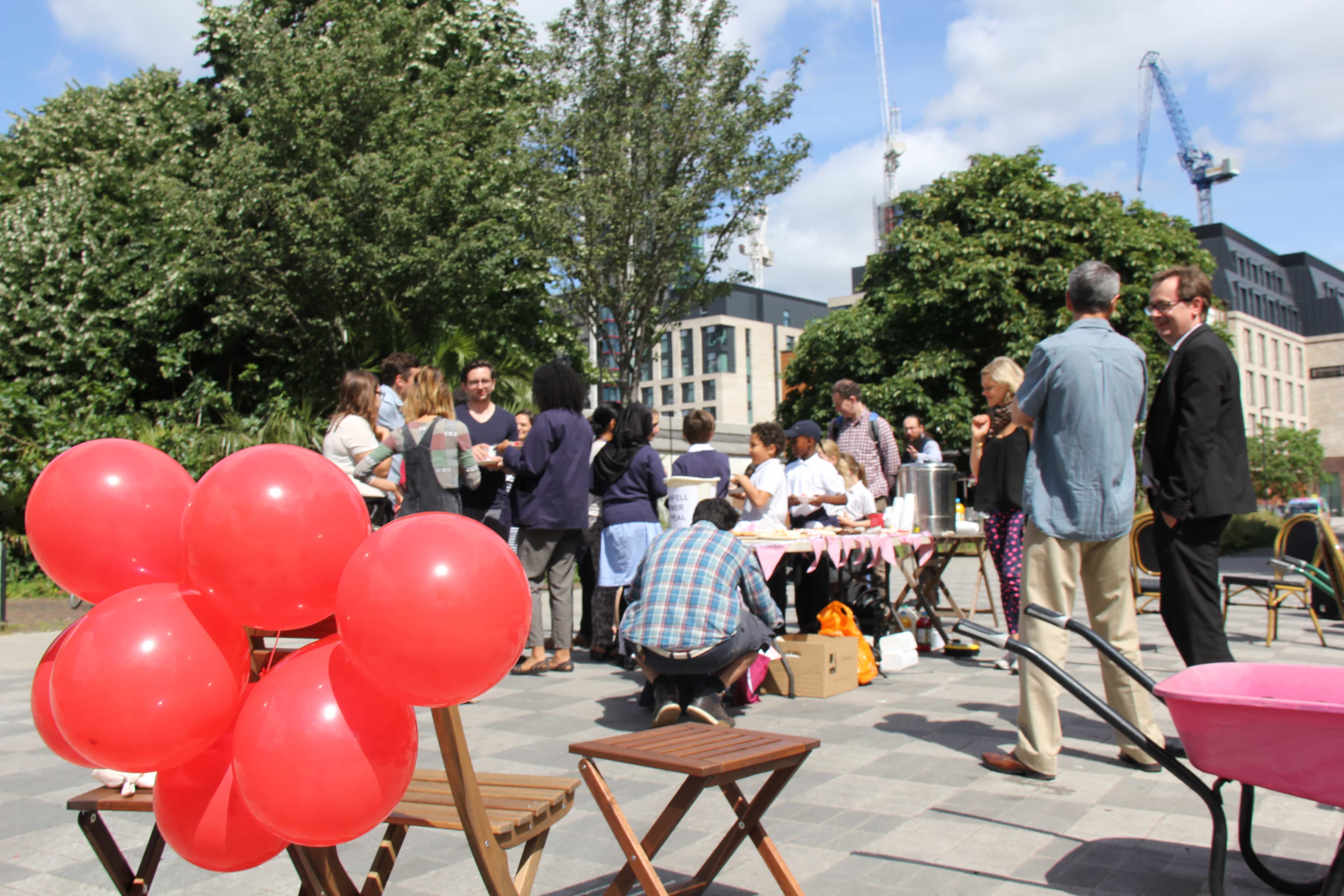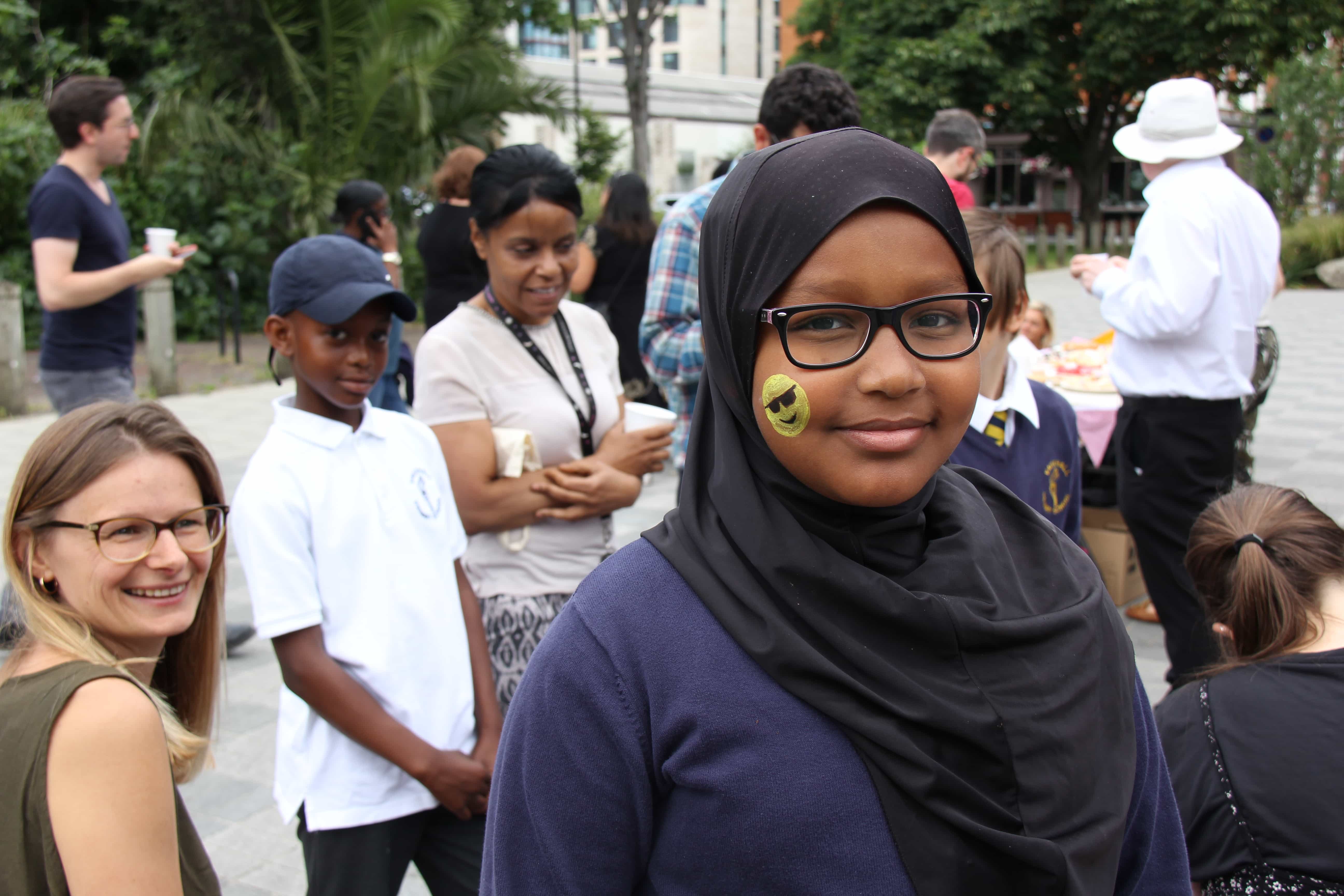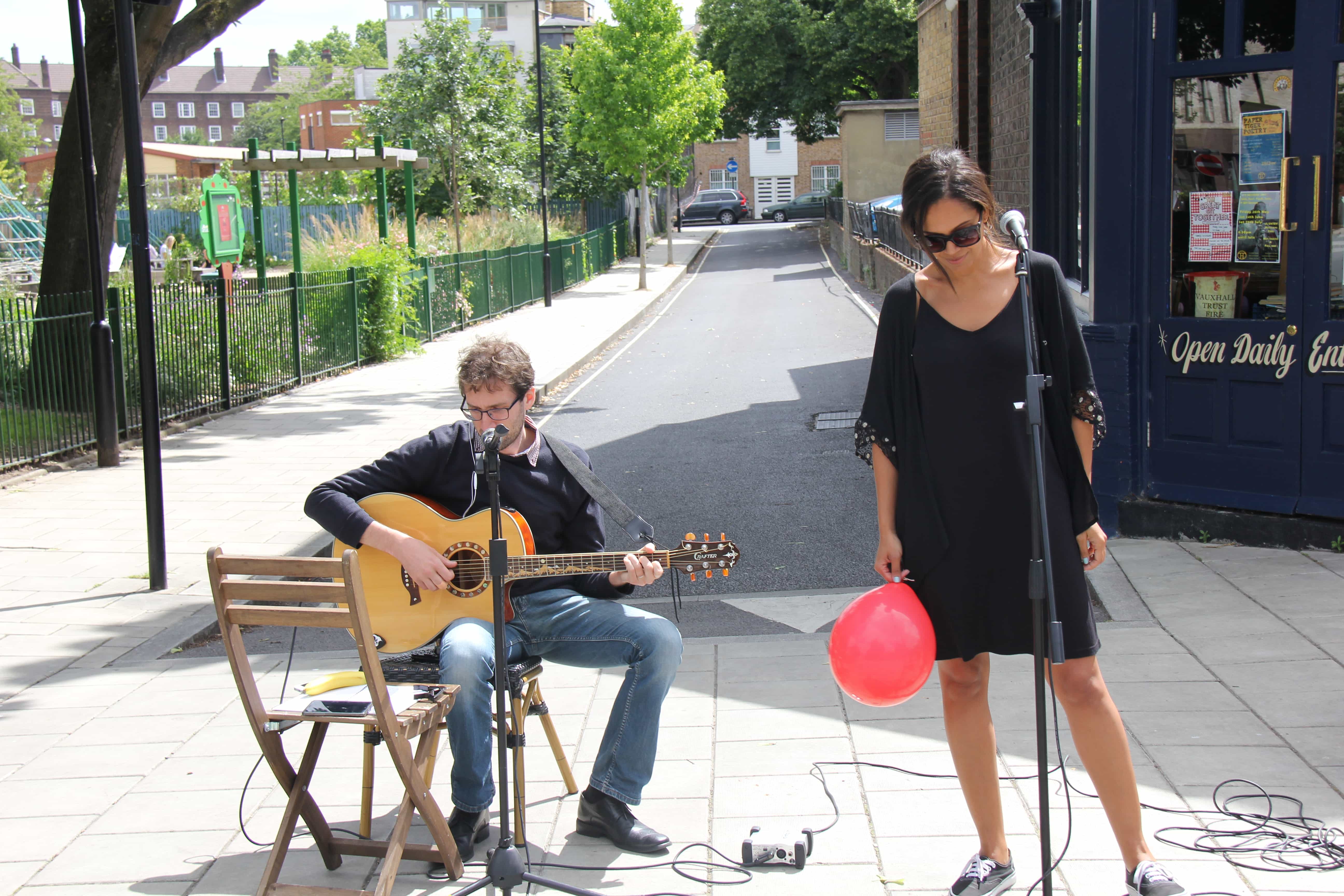 Our very own and very talented Fernanda and Sean from the NEF office provided some musical entertainment, surrounded by the red gingham backdrop characteristic of the Great Get Together events, which were held across the country in celebration of Jo's legacy.
It was a great opportunity to spend time with the local community and take some time to pay tribute to the politics of unity over messages of hate and division. You can head over to our social media pages to see more pictures of the event!
For more information about the idea behind the Great Get Together, please visit the website here.
Receive invites to future events
Join our mailing list to receive updates on NEF's work, including details of future events.
Sign up