Fair, sustainable fishing
We are working to end overfishing and support low-impact fishers
---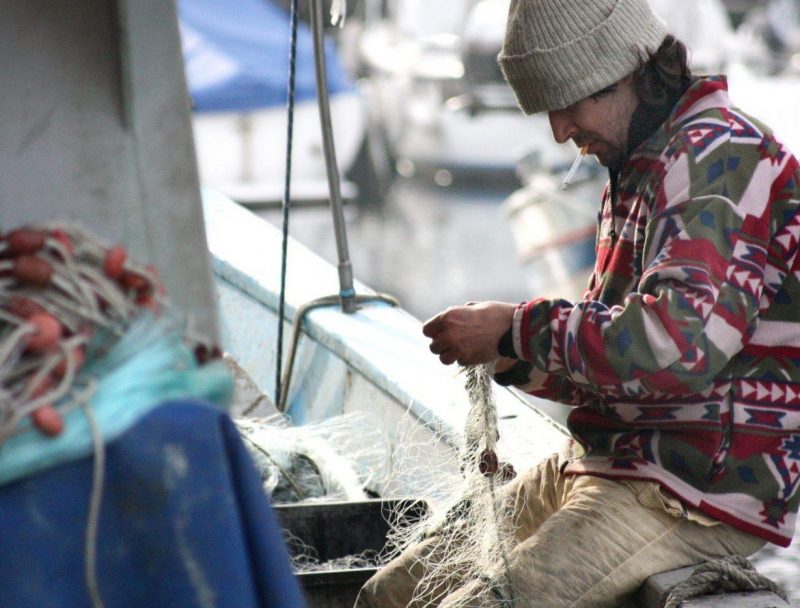 Why do fisheries matter for people and planet?

Despite recent progress towards ending overfishing in Europe, 40% of stocks are still being overfished. Politicians ignore scientific advice about sustainable fishing levels, and fishing quota are effectively privatised. We need fisheries to be fair and sustainable.
Rebuilding all EU fish stocks would deliver enough food for 89 million citizens per year and support 20,000 more jobs. Fish stock recovery would reduce the EU's dependency on seafood imports and catches beyond European waters.
The UK's quota system, which privatises access to fisheries, has caused unexpected negative consequences, pushing fishers to catch species that are not managed and to dump fish they don't have rights to.
Ignoring scientific advice, failing to manage fisheries in the public interest and putting the economic interests of big fishing business over that of working fishers must stop, whether the UK stays within the EU fisheries management system or not.
If the UK truly wants to be world leading when it comes to fisheries management, rhetoric won't suffice. We need to adopt ecosystem-based management, grant access to fisheries based on who generates best value for society and the environment, and ensure the beneficiaries of good management also contribute to the costs.
See also: Landing the blame – uncovering the EU states that set fishing quotas too high
What we eat and how it's produced matters. For a truly green transition and thriving ecosystems we need to ensure that our food doesn't cost the earth – or the sea. We've been working on fisheries for nearly a decade to end overfishing of the last truly wild food source, to support small-scale, low-impact fishers, and to ensure that the harvest of seafood is as sustainable as possible.
Sign up for updates
Join our mailing list to stay informed
Sign up